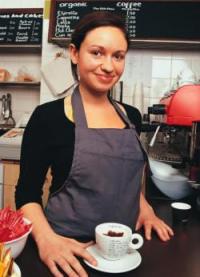 Burke-Divide Electric Cooperative is a leading economic development partner in the communities we serve.
Providing a strong business environment means job growth and a stable economy. What is good for business, is good for the community and the cooperative.
The Cooperative offers low-interest loans to new and expanding businesses within the Cooperative's service area through a Revolving Loan Fund established under the United States Department of Agriculture (USDA) Rural Development program.
Contact Burke-Divide Electric Cooperative to see if your business venture qualifies for our low-interest loan program.
Revolving Loan Fund Guidelines:
Burke-Divide Electric Cooperative's Revolving Loan Fund is targeted to primary sector business job creation or retention which significantly benefits rural areas.
Eligible projects include industrial and commercial development, small business expansion, or business start-ups.  Community facilities may be considered based on critical need and impact on the local economy.
Loan funds may be used to provide interim or permanent financing for building construction or renovations,  real estate, machinery and equipment, and working capital.
Minimum loan amount is $5,000.  Maximum loan amount is 75% of the capital requirements of the project or the amount available in the Revolving Loan Fund.
Adequate collateral will be required for each loan.
The interest rate cannot be greater than the Prime Interest Rate on the day of loan closing.
Re-payment is made monthly over 3-10 years, based on the use of funds.
An application, business plan, and 3-year cash flow projection are required to be considered for funds.
Applications are reviewed by an internal loan committee and a recommendation is made to the Cooperative's Board of Directors for a final decision.
Applications are due the 1st of the month to be considered at that month's Board Meeting.