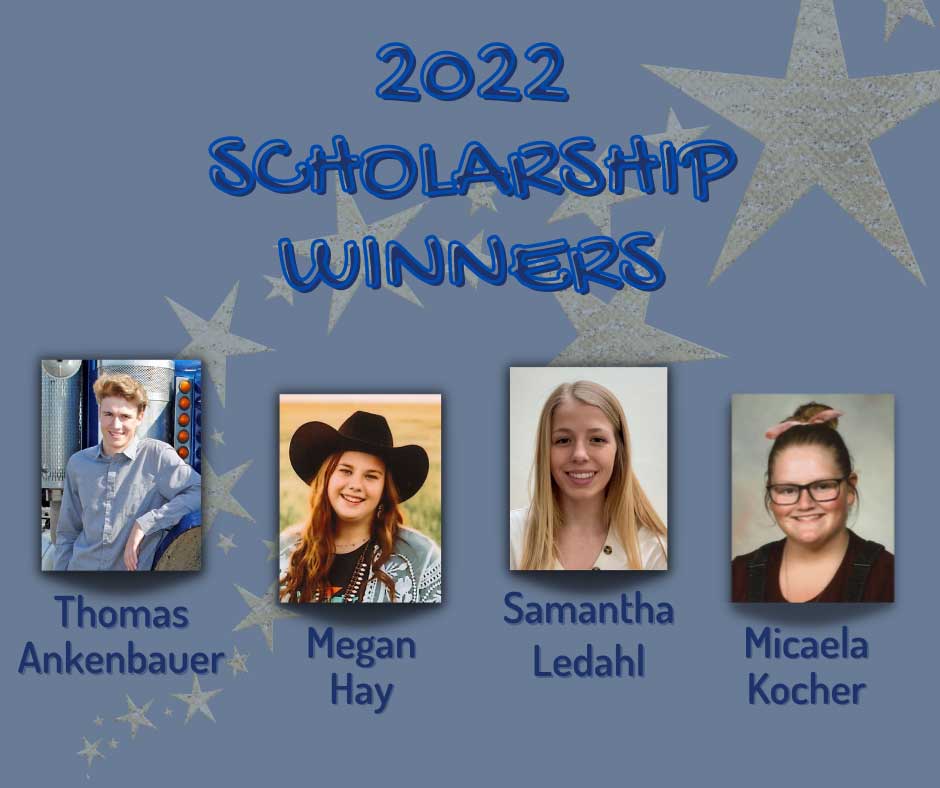 Burke-Divide Electric Memorial Scholarship*
Founded in 1964 as a memorial to Henry T. Swenson, the Burke-Divide Electric Memorial Scholarship has become a memorial to other friends of the cooperative as well. All memorial funds are invested and each year the interest earned is used for one (1) $500 scholarship.
*Note: The Burke-Divide Electric Cooperative Memorial Scholarship will be given away in a random drawing at the 2022 annual meeting. Eligible students attending the annual meeting with their parents/guardians will have their names entered into a drawing for the $500 scholarship!  Click here for details!
Basin Electric Power Cooperative Scholarships
Burke-Divide Electric Cooperative and Basin Electric Power Cooperative team up to provide two (2) $500 scholarships to area students.
Scholarship applicants must be enrolled in or planning to enroll in a full-time undergraduate course of study at an accredited, two-year or four-year college, university, or vocational/technical school, and the applicant or applicant's parents or guardians must be members of Burke-Divide Electric Cooperative.